Life Sciences courses are being updated, and OLI is introducing a new Life Sciences Community
OLI is targeting our Life Sciences courses for some highly anticipated improvements. Work is being done in Anatomy & Physiology, Introduction to Biology, and Modern Biology.
We're also excited to announce a new Life Sciences OLI Community to keep you informed about content and feature updates, but also opportunities for collaboration. Learn more below.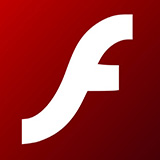 Flash removal
As Flash comes to the end of its life, OLI continues to convert the last few exercises to ensure full compatibility with modern browsers.
We've been replacing Flash exercises with HTML5, and continue to chip away at the remaining content.